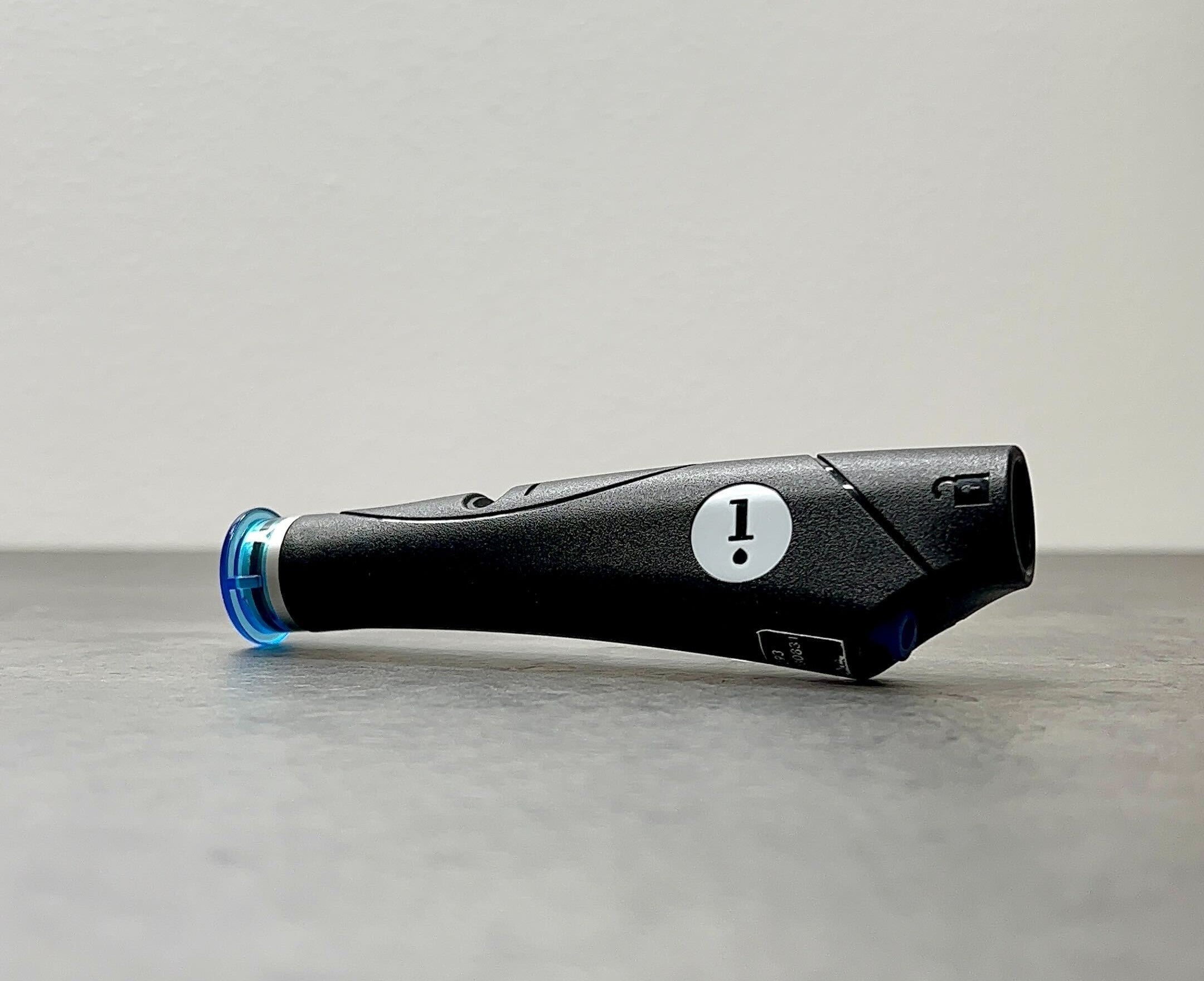 HydraFacial
---
A Standard HydraFacial ensures a complete skin refresh, whereas the Medical-Grade brings in a deeper treatment with higher concentrations of serums and gentle acids.
All treatment plans include a complimentary consultation, allowing us to address your treatment goals and ensure the best possible outcomes.
Fast track your booking experience: Connect with an expert to book your treatment by phone or chat. Support is available from 9:00 am - 7:00 pm
Description
Next Level HydraFacial: Your Best Facial Yet
Experience the future of facial care with our HydraFacial treatment, a significant leap beyond manual hand facials that just push around dirt. Powered by state-of-the-art vacuum tip technology, HydraFacial deeply cleanses, exfoliates, extracts impurities, and hydrates your skin, delivering results that go far beyond relaxation. Say goodbye to ordinary facials and embrace a results-driven approach to reveal better skin.
HydraFacial is a revolutionary facial treatment that delivers a wide array of skin-enhancing benefits, all while preserving your skin's health:

Unmatched Hydration: Our HydraFacial treatment infuses your skin with deeply hydrating serums, leaving it remarkably moist and radiant.

Superior Exfoliation: The unique vortex suction technology gently removes dead skin cells, unveiling a fresher, more vibrant complexion

Effective Extraction: HydraFacial's painless extraction process clears away impurities and minimizes the appearance of pores, without pinching or causing harm to your skin barrier.

Customized Serums: Tailored serums address your unique skin concerns, from fine lines and wrinkles to pigmentation irregularities, ensuring a personalized skincare experience.

Immediate Results: Unlike traditional facials, HydraFacial is results-driven, providing instant improvements in skin tone, texture, and overall radiance.

Youthful Renewal: HydraFacial's advanced techniques stimulate collagen production, enhancing skin firmness, elasticity, and youthful glow.
Before Treatment: There is typically no need for prior preparation or numbing before a HydraFacial. The process is designed to be straightforward and convenient.

During Treatment: Our HydraFacial starts with a cleansing of your skin to remove any surface impurities. We will then use the specialized handpieces, which employ gentle suction and deliver a combination of serums, exfoliants, and antioxidants to your skin. These handpieces will glide smoothly across, ensuring comprehensive coverage. A typical HydraFacial lasts 45 to 60 minutes, making it a convenient choice for individuals with busy schedules.

After Treatment: Following the treatment, any temporary redness or mild swelling is normal and quickly fades. Most patients leave with a dewy look that can last for hours!
HydraFacial is a progressive treatment designed to continually improve your skin health.

Recommended Sessions: For optimal results, we recommend a monthly HydraFacial session. This consistent, once-a-month treatment plan ensures your skin receives the regular exfoliation, hydration, and extractions it needs to stay refreshed and vibrant.

Results Timeline: After your treatment, you will immediately notice a dewy, hydrated, and rejuvenated complexion. Typically within a week, skin concerns such as acne, inflammation, and accumulated impurities will visibly diminish. Keep in mind that the number of treatments required may vary depending on the severity of your specific skin condition.

Maintenance: As time goes by, your skin can accumulate build-up and impurities. Because of this, monthly or sometimes even twice a month treatments are sometimes necessary to maintain the optimal health and appearance of your skin.
After your rejuvenating HydraFacial session, proper post-care is essential to optimize the benefits. Here's a guide to help you maintain that HydraFacial glow:

1. Shield and Protect: Safeguard your newly treated skin from direct sunlight. Wear broad-spectrum sunscreen with a high SPF to prevent sun damage and maintain your skin's newfound radiance.

2. Hydrate and Nourish: Keep your skin hydrated and promote healing by regularly applying a gentle and moisturizing lotion or cream. Hydration is key to maintaining that youthful, refreshed look.

3. Gentle Cleansing: Opt for a mild cleanser and cleanse your skin twice daily. This helps remove impurities without causing irritation, ensuring your skin stays fresh and clean.

4. Avoid Harsh Products: Refrain from using harsh skincare products, such as exfoliants or acids, for a few days following your HydraFacial. This prevents potential irritation and allows your skin to recover fully.

5. Be Patient: It's entirely normal to experience mild redness or sensitivity post-treatment. Patience is key, as these effects typically subside within a few days.

6. Follow Recommendations: Your healthcare professional may provide specific post-care instructions tailored to your skin. Adhering to their recommendations ensures the best possible results and long-lasting skin health.

Remember that individual skin experiences may vary, and if you have any questions or concerns about your post-care routine, don't hesitate to reach out to your healthcare professional for personalized guidance. Your skin deserves the best care, and HydraFacial is here to help you achieve it.
Facts
Statistics Spotlight
100%
of patients had both clearer, healthier and more radiant skin.
80%
average reduction in inflammation, oiliness and congestion.
100%
agreed that their skin looked and felt cleaner and were more confident in their appearance.
5-Star Smooth Satisfaction
Authentic Patient Reviews
8/4/2023
My experience with prp treatment was amazing it makes my skin looks smoothy and glowing . Also, it minimizes my wrinkles and reduces my acne scars.
8/3/2023
The professionals at Smooth M.D were incredibly knowledgeable and provided valuable skincare advice tailored to my skins needs.
7/31/2023
I received masseter botox again as well as an eyebrow lift and treatment to my forehead and 11's. I am excited to go back in 3 months!
7/21/2023
Thank you smooth M.D my skin really looks great! Josephine was the sweetest! She's very knowledgeable and shes super gentle.
7/20/2023
I've been coming here for micro-needling with PRP and results have been exciting. I found this place and decided to come here because of the amazing reviews.
7/12/2023
I recently received Coolsculpting and Botox at this facility. Both were great experiences. I am happy with both results and will be back!
6/8/2023
I've been coming here for years to get my botox done on my forehead, bunny lines and lip lines and i love it! Friendly atmosphere and good prices!
6/2/2023
This is my fourth time getting a Hydrafacial and I have enjoyed my experience every time. I love seeing all the gunk that comes out my pores.
Join the Smooth Society
Follow us on Instagram for daily tips and trends.
This product has no reviews yet.