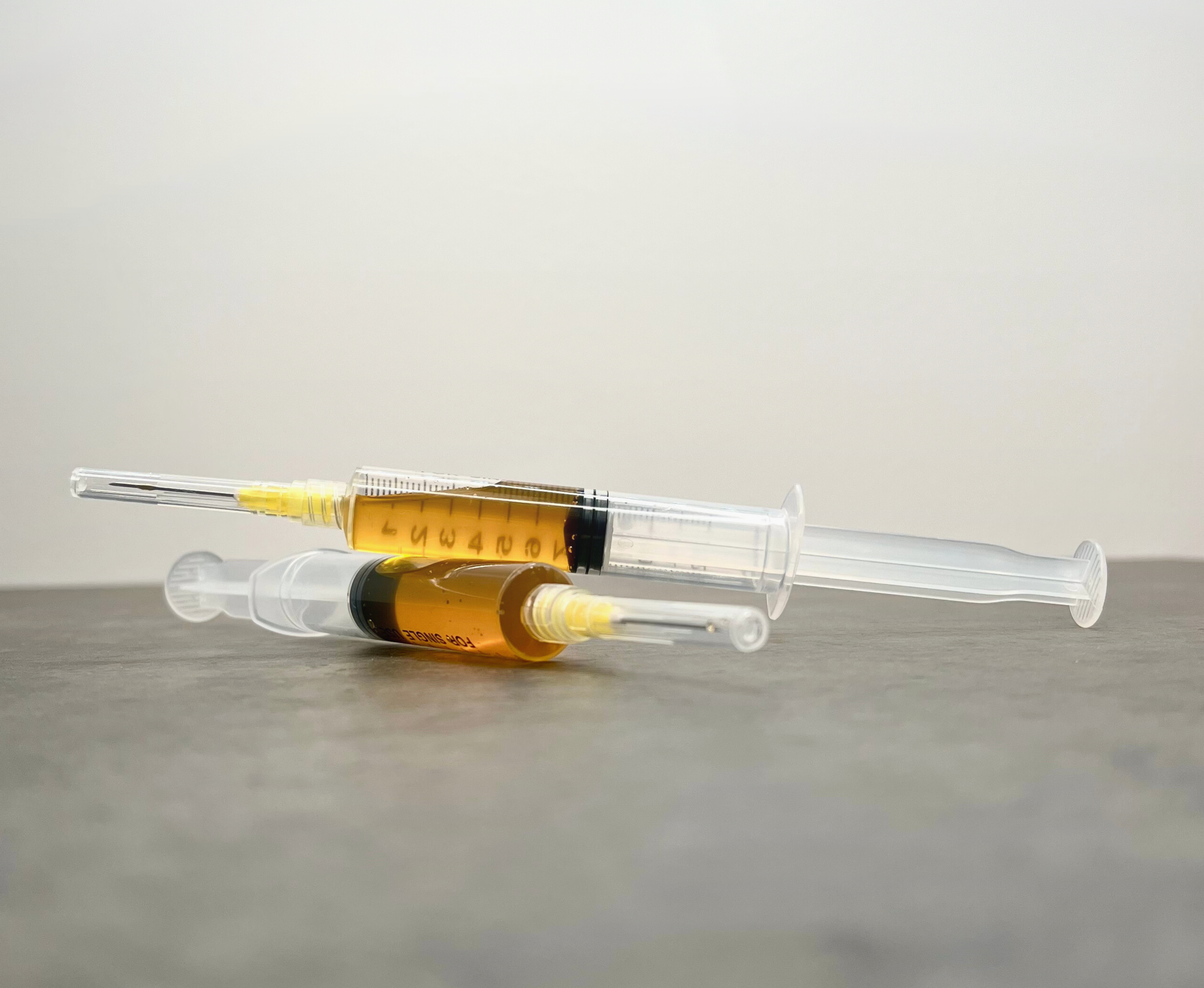 Platelet Rich Plasma (PRP)
---
Our PRP Upgrade is a great addition to any facial or laser treatment. It enhances results, speeds recovery times and incorporates your body's own natural growth factors. Our experienced practitioners will apply the upgrade to your treatment of choice, leaving your skin looking smooth and feeling refreshed.
You'll be contacted by phone/text to schedule a complimentary consultation after checkout.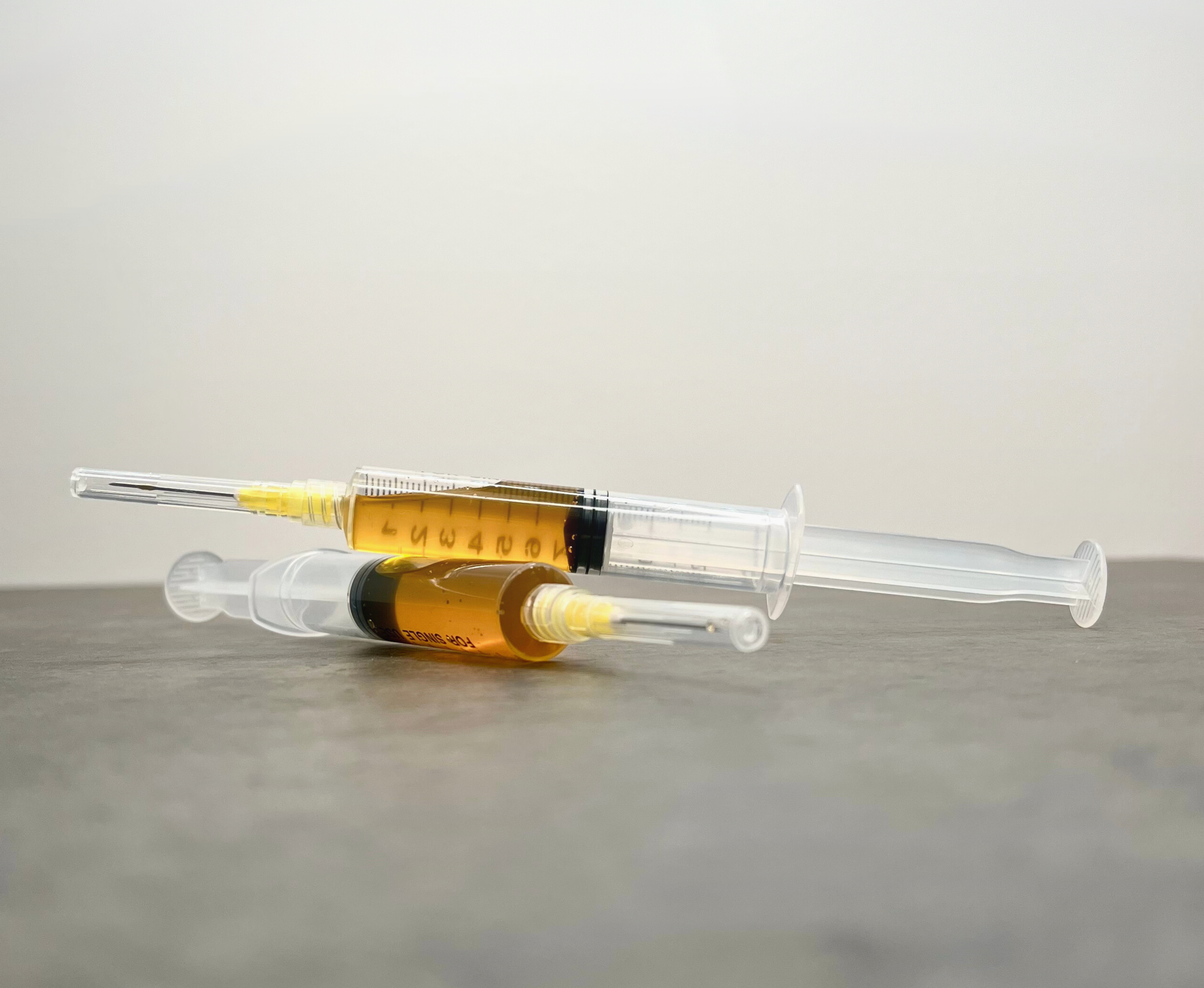 Description
Beauty's Bestfriend: The Power of PRP Therapy
Experience the science-backed wonders of Platelet-Rich Plasma (PRP) Therapy. This advanced treatment taps into your body's natural healing potential to rejuvenate your skin from within. Through a meticulous process, PRP is derived from your own blood, rich in growth factors that promote collagen production and tissue repair. Its the perfect compliment to any laser or micro needling treatment.
If you aren't adding PRP to your treatment plan then you're doing it wrong! Designed to enhance your skin's vitality and address various concerns including:


Tissue Repair: Harnessing your body's own growth factors, PRP accelerates tissue repair, aiding in the healing of scars, acne marks, and other imperfections.

Collagen Enhancement: PRP stimulates collagen production, improving skin elasticity and reducing the appearance of fine lines and wrinkles.

Natural Radiance: PRP restores your skin's natural radiance, minimizing pigmentation irregularities and promoting a more even skin tone.

Texture Refinement: By promoting cellular turnover, PRP refines skin texture, resulting in a smoother and more youthful appearance.

Minimized Pores: PRP can help minimize the appearance of pores, leaving your skin looking smoother and more refined.
This process entails several essential steps, ensuring optimal results. It begins with the collection of a small blood sample - come hydrated! This sample is a vital component in creating the PRP mixture that will contribute to your skin's rejuvenation. The collected blood sample goes through a centrifugation process, separating the platelets from other components. This concentrated plasma, rich in growth factors, is crucial for stimulating skin renewal. In some cases, the PRP may undergo the extraction process 2-3 times, further concentrating the growth factors and enhancing the efficacy of the treatment. The prepared PRP is then gently introduced into the skin's surface, and areas of concern. Over the subsequent weeks, the transformative effects of PRP gradually manifest, revealing improved skin texture, radiance, and a renewed vitality. PRP will also improve your body's natural healing process, resulting in quicker recovery times from any laser or resurfacing treatments.
PRP serves as a robust ally, particularly when combined with treatments like Microneedling, Clear + Brilliant, and similar procedures. While PRP isn't performed alone, its potential truly shines when integrated with our treatments, leading to faster recovery times and intensified results.


Recommended Sessions: With every laser or microneedling treatment.

Results Timeline: Typicals results from PRP are seen between 1 - 2 weeks, with ongoing repair experienced between 1 - 3 months.

Maintenance: Based on your original laser or microneedling treatment plan.

Following your PRP session, it's important to take proper care of your skin to maximize the benefits and ensure optimal healing. Here are some essential post-care tips:

Protect your skin: Shield your treated skin from direct sunlight and wear broad-spectrum sunscreen with a high SPF to prevent sun damage.
Moisturize regularly: Apply a gentle and hydrating moisturizer to keep your skin moisturized and promote healing.
Avoid Heavy Makeup: For the first 24 hours post-treatment, refrain from wearing heavy makeup to let your skin breathe.
Avoid harsh products: Refrain from using harsh skincare products, such as exfoliants or acids, for a few days after the treatment to avoid irritation.
Gentle cleansing: Cleanse your skin with a mild cleanser twice a day to remove impurities without causing any irritation.
Patience is key: It's normal to experience some mild redness or sensitivity after the treatment. Be patient, as these effects will subside within a few days.
Follow the recommended regimen: Your healthcare professional may provide you with specific post-care instructions. Adhere to their recommendations for the best possible results.

Remember, everyone's skin is unique, and individual experiences may vary. If you have any concerns or questions about your post-care routine, don't hesitate to reach out to your healthcare professional for guidance.
90%
of patients had increased outcomes from their laser treatment with PRP.
98%
enhanced satisfaction when combining PRP with wrinkle treatments.
100%
of Microneedling applications resulted in significant improvement when coupled.